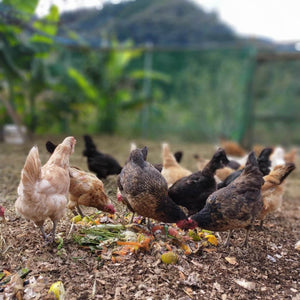 WHERE WE STAND TODAY in 2023
We thank you for (re) visiting our site. This is Byron and Kaori, founders and operators of Kasamatsu Farms in Kanagawa.
After growing 20+ varieties of organic vegetables commercially and selling them along with the eggs from our 80+free-range chickens between 2020-2022 and shipping nearly 6000 boxes all over Japan, we continue to practice regenerative farming and chicken farming.
Currently, commercially we only sell eggs (as of Oct 2023, as the hours of daylight has subsided, we are stopping the sale of eggs until next spring), but we continue to farm regularly using regenerative farming and permaculture principles, and now provide purpose-driven event/experiences for environmentally sustainable farming and natural building/construction, as such demands are on the rise.
Our CSR/ team building corporate events aim to give participants an immersive hands-on experience while also educating participants about various aspects of sustainability, regenerative agriculture, permaculture, and natural/traditional building techniques in Japanese and English. Our beautiful farm-to-table guest house, Yokomura Eco-lodge is also accepting bookings through AirBnB.
For any changes that we make in our business, we will update here on our website.
Thank you!!!
Search by category (a-la-carte)
---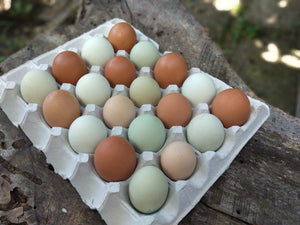 Watch how we aim to live a sustainable lifestyle
---
Watch us on VICE Asia (Published on Nov 12, 2020)
---
farm info
Location: 9280 Magino, Sagamihara-shi, Kanagawa, Japan 252-0186
+Online store open hours are:  Friday 5pm-Monday 2pm
+We harvest on Tuesdays, and deliver it by Wednesday (within Kanto region)
For inquiries, email us at: kasamatsufarms@gmail.com